If you want to go holiday in East Java, don't forget to visit the tour attractions in Lumajang. As one of the districts in East Java, Lumajang has several location of tour attractions that is not known yet by some people. That's why, in this article, all the interesting places that are worth for your holiday will be discussed in detail.
Read:
1. Watu Pecak Beach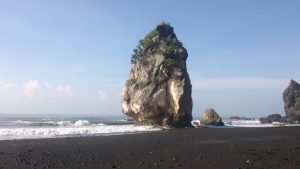 This attraction is located in Pasirian sub-district, more exactly at Selok Awar-awar village. If you come from Lumajang, the distance that you'll through is about 18 km.
This beach is placed in the east side of Bambang beach. You may use any public transportation to get here.
This nature attraction has a very wonderful panorama so you must not miss it when you come to the East Java, especially in Lumajang. The price of ticket is really cheap, you only need to pay Rp. 2000.
2. Selokambang Natural Bathing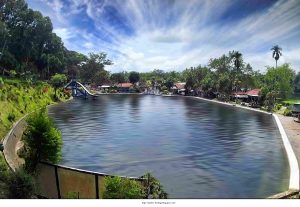 The attraction which is located in Sumbersoko, exactly at Purwosono. Besides for releasing your stress by taking bath in this place, Selokambang natural bathings is also able to cure rheumatic disease.
The actvity that can be done in Selokambang is boating, playing tennis, riding water bicycle, and also trying the children games. You don't need to be worry for getting tired and running out of energy because you can refill your energy in the various small shops that can be found and is ready for your coming. To enjoy the fun activity in Sumbersoko, the visitors only need to pay Rp. 6.000 to get enter.
Read: Things to do in Gretek Bali
3. Manggisan Waterfall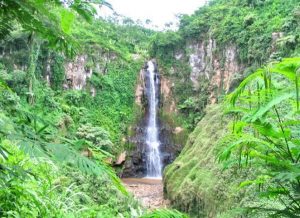 There are many things to do in Lumajang. For the people who love enjoying the panorama, then, don't ever miss Manggisan waterfall which is located in Senduro, Kandangan village. Manggisan waterfall is also known as Pronojiwo waterfall. This place is still not popular as the others but it is really recommended for all the tourists who love exploring the waterfall attraction. The waterfall which has the height about 22 meter is very mesemerizing.
To arrive at the location, instead of using car, it will be better if you ride a motorcycle because the road is a bit hard to be through. Then, as for the fee, you only need to pay parking fee, which is about Rp. 2.000.
Read: Things to do in Kuningan Jakarta
4. Goa Tetes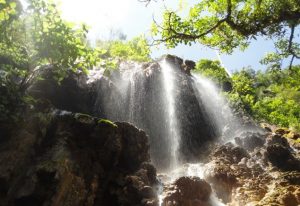 Special for the tourist who love adventure, do not hesitate to come Sidomulyo village. In this place, there is a cave with stalagmit and stalaktit which have a lot of color to be watched. This cave is named as Goa tetes. If you love to see cave attraction, this place must the one you are looking for.
Indeed, the terrain the the visitors need to pass is not as smooth as expected and quite challenging because the visitors must through an uneven and hard road. But, if you love adventure, I guess it's not a problem, right? But when you arrive at the place, you will get satisfied to see the beautiful panorama.  As for the fee that you have to prepare is really cheap, it is only Rp. 5000 per individual.
5. Semeru Mountain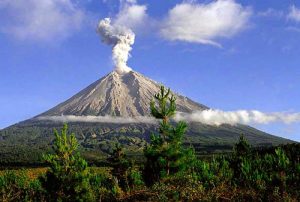 There are many things to do in Lumajang East Java, Indonesia. One place that must be visited in Lumajang is Semeru mountain. This mountain is an area of attraction which is located among four districts. This tour attraction is more recommended for the tourists who love climbing. So, be ready to conquer the mount of Semeru. This mountain has crater, named Jonggring Salaka crater and several climbers died in this crater. So, you must be careful.
The beautiful panorama that you will see in Semeru is a lake under the mountain, named Ranu Kumbolo. To enter into the area of Semeru, you must pay Rp. 17.500 in usual days, and Rp. 22.500 for weekend. But, if you are an international tourists, you must pay more than fee that have mentioned before, it is about Rp. 207.500 in usual days and Rp. 307.500 in the weekend.
Read: Things to do in Kemang
6. Ranu Kumbolo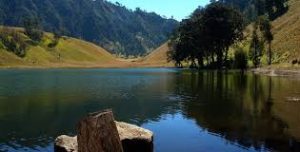 There are many things to do in Lumajang East Java, Indonesia. A lake located under Semeru mount is located in Tengger mountain, Lumajang with an area of 15 hectares. As well as Semeru mount, this lake is included in the area of National Park of Bromo Tengger Semeru which is well known with the its clean water. The water is usually used by the climber who set camping in that area.
One of the most favorite of the climber is they can watch the sunrise between the sidelines of two green hills. Entrance fee to this place is same with entrance fee to Semeru mount because both are in the same location.
7. Ranu Regulo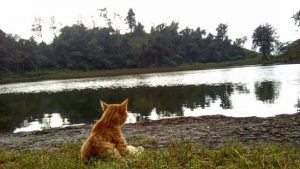 Still in the area of Bromo Tengger Semeru National Park in Lumajang, the other beautiful lake that cannot be missed is Ranu Regulo, even though this place is a little bit hidden. It is not far from Ranu pane, so the visitors may see and enjoy two beautiful lakes at the same time. To go to this place, there are two things that must be considered first:
Every tourists can directly go to Tumpang and through the lane of Malang city. Then, proceed to Ngadas and Gubug Klakah to reach Ranu Pane.
Every tourists also can through Lumajang districts in order to go to Ranu Pane village.
8. Ranu Pane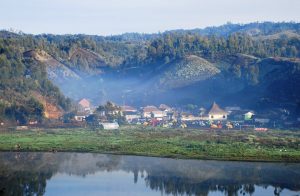 There are many things to do in Lumajang East Java, Indonesia. One more lake that can be enjoyed in Bromo Tengger Semeru National Park which is located in Lumajang, it is Ranu Pane. Ranu pane is located in Senduro, exactly at Ranu pani village.
In this place, the visitors are able to see the beautiful nature of Semeru Mahameru Mount which is in its bottom, there is a kaldera. This green lake has a large about 1 hectare and now it becomes a popular tour attraction.
Read:
9. Watu Godeg Beach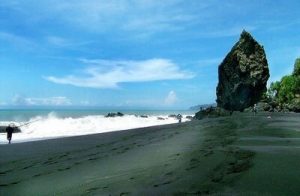 Lumajang is a good place for touring because it is rich with beaches. Watu Godeg beach is one of interesting object to be enjoyed by the tourists. From Lumajang city to this location is quite far because the tourists must through 80 km distance. Watu godeg is located in in Bulurejo village.
In this beach, the tourists can only enjoy the water but they also are able to enjoy a beautiful panorama, including the hills which acts as the background of the beach and also big stones.
If the wave bumps into the stones then the stone looks like shaking or godeg, that's why this beach named as Godeg beach.
10. Ranu Klakah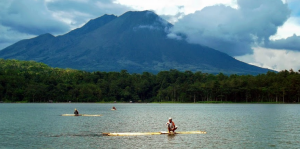 There is one more lake that can't be missed to be put into the lists of holiday destinantion in Lumajang, it is Ranu Klakah which is located in Klakah. This lake has 28 meter depth and its large is about 22 hectare. The location of this lake is very interesting with Lamongan mount as its background.
The atmosphere here is really fresh so the visitors can get more relax and comfortable. Besides that, the visitors also can rent a motor boat which is costed Rp. 80.000 per ten people. Not only that, two jet ski are also provided for the visitors who love a challenging activity.
To access this place is quite simple because the tourists can use any public transportation and as for the entrance fee, the visitors should prepare Rp. 3.000.
11. Tlepuk Beach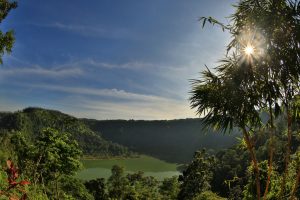 There are so many nature attraction which can make your holiday in Lumajang more interesting, one of them is Tlepuk Beach.
This beach is very wonderful because we can do some activities in this beach such as fishing in the swamp which is also located in this beach, playing volley ball, swimming and etc.
Moroever, the atmosphere there will fresh your mind and your soul and it will release your tired away.
To access this place is very easy and you'll not get any trouble coming to Tlepuk beach. 
12. Ranu Bedali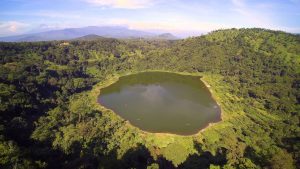 If we talk about lake, Ranu Bedali is one of tour attraction in Lumajang that will make its visitors satisfied. It is known that this lake has 25 hectares of large, 700 meter of height and 28 meter of depth. Therefore, the visitors must be careful when coming to this place.
The atmosphere of this lake is very comfortable because there are so many green trees around the lake. No wonder, if a lot of people of Jakarta come to this place for refreshing and releasing their tired.
Read:
13. Ranu Pakis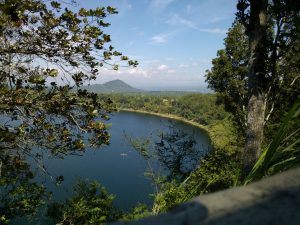 The last ranu that must be visited is Ranu pakis. It only takes 10 minutes from Ranu Klakah and 7 km from Ranu Bedali.
With 26 meter of depth and 50 hectares of large, this lake gets more complete with Lamongan mount as its background. Moreover, there is indigo and mujjair fishes which are cultivated in this place.
Read:
So, that's all about the recommendation of tour attraction in Lumajang which may become your favorite when you visit East Java. Maybe there are several unspoiled places which have been mentioned above but I think, it will become your chance to visit a new place.